Elevate Guest Experiences with Seamless Communications

A lot goes on behind the scenes at a hotel or resort to keep guests happy. From reception, to housekeeping, to security, all employees need to be able to communicate with one another to keep the business running smoothly.

Keeping guests satisfied with exceptional service is key to retaining their business. Instant communication is needed between departments whether a guest is asking for more towels, in need of medical assistance or wants to extend their stay at the resort. Staff need to keep track of their supplies, and ensure safety across the site.

Seamless communications help to deliver the guest service which will keep them coming back time and time again.

Respond to guests' requests quickly, track supplies, confirm room availability and manage staff, all while maintaining a professional appearance.

Our versatile two-way radios, elegant accessories and industry-leading applications help staff coordinate seamlessly, communicate discreetly and collaborate more productively than ever before.

Products
Next-generation communication solutions can make the difference between flawless service and frustrated guests. They're instant, always available, and adaptable to your needs. Our portfolio ensures seamless communication between staff members, rapid response times and increased efficiency.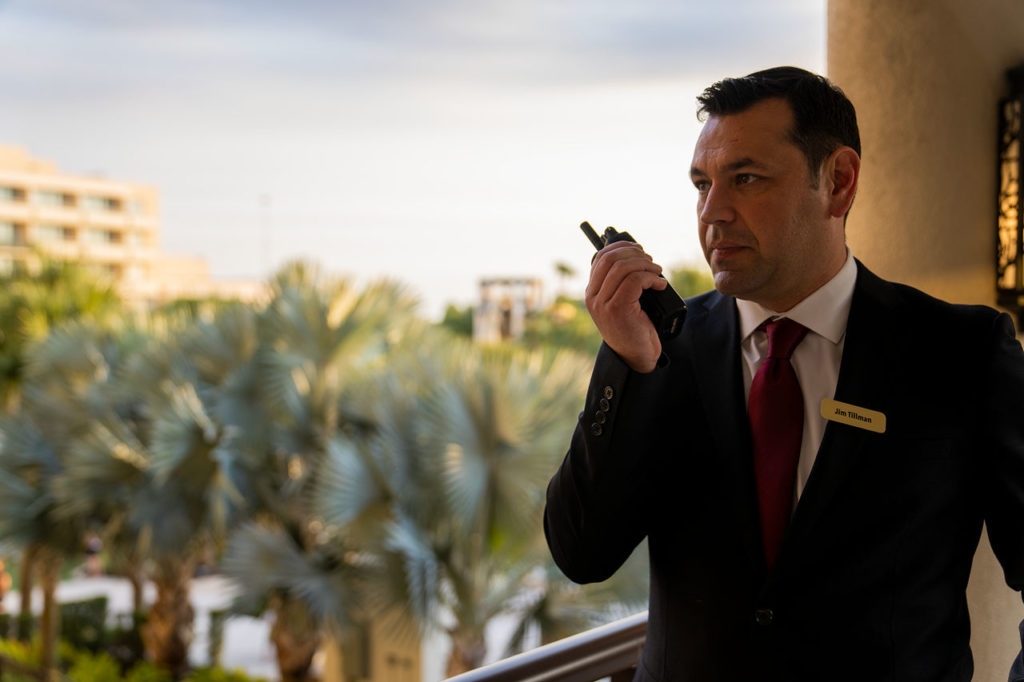 MOTOTRBO™ SL1600 Ultra-slim Two-Way Radio
SL1600 Simple and reliable communication for the mobile, everyday user. With a slim, easy-to-use design, the SL1600 has the latest technology for optimum performance when you need it.
MOTOTRBO™ SL4000e Smart two-way radios
The slim, light form factor incorporates high-performance integrated voice and data, delivering smart connectivity to your organization.

Applications
Industry-leading applications are as integral to your operation as radios. Partnering with the top names, we designed them to help improve safety, increase efficiency and accelerate productivity.

Work Order Ticket Management
Assign tasks to individual employees. You can coordinate and manage issues more efficiently and discreetly because you communicate by text.

System Monitoring
Stay in control with applications that track performance by site, channel, slot and talk group. Get automatic alerts and analytic reports.