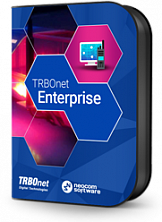 TRBOnet Enterprise is a feature-rich and robust control room solution designed to work with MOTOTRBO and DIMETRA Express two-way radio systems of any size and complexity. Some non-MOTOTRBO radios, such as Jotron TR-7750 and legacy radios, are also supported. The software was first launched in 2008, and has become one of the leading dispatch systems in the world.
This state-of-the-art IP-based dispatch system offers a wide choice of additional modules, which means that it can be tailored to individual requirements. The intuitive GUI greatly reduces learning time and allows operators to concentrate on tasks that matter. The IP nature of this product makes it extremely flexible and scalable, so your system can grow up with your requirements.
Sold and Supported by MotorolaTRBOnet Plus is a purely IP-based dispatch application with capabilities far beyond just mere dispatch functions and features. This powerful solution enables a user to fully control and manage all available resources. The voice dispatch over IP feature is supplemented with text messaging, voice recording, telephone interconnect and many other features for much more efficient communication. Our customers may choose a single server installation or a distributed and redundant system.
TRBOnet Plus is compatible with any MOTOTRBO system, from a single site repeater to the largest Connect Plus or Capacity Max networks having up to 250 sites. Additionally, it is possible to connect two or more dissimilar MOTOTRBO systems to the same server to create seamless communication between users and dispatchers from different networks. The TRBOnet Plus software is a very flexible and scalable solution that enables your system to grow with your changing requirements.

Features
Voice Dispatch
All types of calls
Intercom
Cross mute
Prerecorded messages

Voice Recording
All voice calls
Playback interface
Built-in vocoder
External storage
Event Logging
All system events
Advanced filters
Notifications
Instant playback
Text Messages
Private and group
Predefined messages
Scheduled messages
Text to speech
AVL Tracking
Real-time location
GPS history and playback
Geofencing
Custom maps
Other Features
Reports
Email/SMS gateways
System bridge
Lone Workes
Detailed Information
TRBOnet Enterprise/Plus
TRBOnet Enterprise/Plus provides integrated fully-featured control over single and mutli-site or multi-channel systems. It supports the following radio systems
All MOTOTRBO networks, namely IP Site Connect, Capacity Plus, Linked Capacity Plus, Connect Plus and Capacity Max
DIMETRA Express
TETRA systems via IP Gateways and MTM 5400/5500 control radios
JOTRON radios via transceiver TR-7750
Analog channels via IP Gateways
Supported features depend on the type of connected systems. TRBOnet can use direct wireline or wireless interface to interact with MOTOTRBO networks. TRBOnet Enterprise can be purchased from Neocom Software, while TRBOnet Plus is part of Motorola's Sold and Supported program.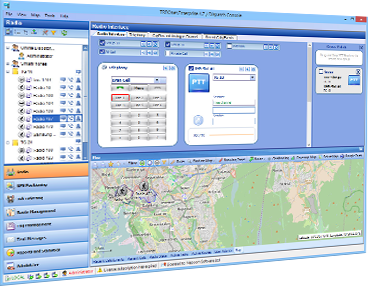 Why TRBOnet?
When the software was first released in 2008, our team decided to focus on MOTOTRBO products to explore all advantages of this technology and bring the most comprehensive dispatch solution to the market. Today this is even more than just another dispatch application, because both TRBOnet Enterprise and Plus include a large number of modules that can meet virtually any requirements. The list of such modules includes
Asset management
Safety features
Telemetry
Integration
Reports
So what are the main benefits of the software that makes it stand out from other solutions?
Flexible System Design
TRBOnet allows you to choose between wireline, wirless or mixed modes to connect it to your MOTOTRBO radio network.Depending on your requirements, and, of course, your budget, you may want to direct an IP interface into the radio network or use dedicated control radios for voice and data.
Integration
The software provides different ways for integration with third party applications and radio platforms. You can still use your company management system that exchanges information with the TRBOnet software via TRBOnet API available for all companies using TRBOnet. Check our hardware sectionto explore further possibilities of the hardware integration.
Plug and Play
In most cases, the software does not require a lot of configuration work and ready for use as soon as you connect your TRBOnet Server PC to the radio infrastructure. The software has an intuitive and easy-to-understand graphic interface, which eliminates any requirement for the steep learning curve.
Built-In Vocoder
The implication is that you don't need any USB dongles.
Modularity
You can just select modules that you require, which makes the solution really cost-effective.
Free Mapping Applications
TRBOnet supports OpenStreetMap, a free application with very detailed maps.
---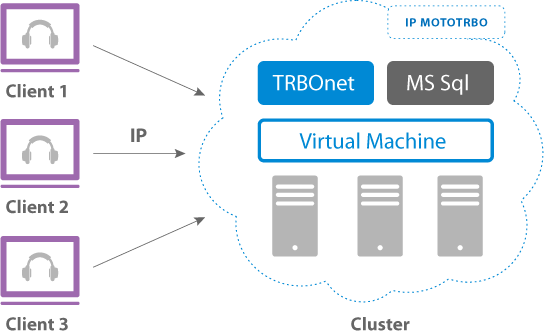 Real Client-Server Architecture
The Client-Server software is very flexible and allows you to create many types of networks, starting from single server centralized systems to decentralized networks with multiple servers providing redundancy. However, we strongly recommend using virtual machines for redundancy, as shown in the picture below. Please read this section for more information about different network types.